ROME
"For the First Time"


5 nights
With a Guide
You need to depart from North America on any Monday with arrival in Rome on Tuesday, your touring will be Wednesday through Saturday (includes one free day), with a Sunday departure, or you can add on one of our other cities.

Gabriele Chmelik heads our group of 4 local guides. They will provide you with 3 days of touring that will show you all the major sights and still leave your ample time for a day of shopping on your own. The guides will take you around Rome as if you were a visiting friend. You will pay your own bus and metro fees as well as the inexpensive entrance fees for the sights you visit (about $40 per person total).

This is a very intimate package. The maximum number of persons each week is limited to 8. With such a small group you will be able to maximize your experience with the guide.

Gabriele has developed a very fine 4 day program for our interliners. Some have written that they have even gotten to see the Pope very close up, and a few have been able to touch his hand as he passed. On Wednesdays the Pope usually gives a public blessing at the Vatican. Gabriele tries to get her group in the best position available. Sometimes the Pope then strolls through the crowd and this is when our people have gotten to see him close up.

INCLUDES:
5 nights at a 3 star hotel

continental breakfast

taxes and service charges

3 days of personal guided touring

1 Free day on your own

Arrivals on Tuesday with Sunday departure only, touring three days with one free day. Free day is not scheduled in advance as itinerary is subject to weather, attractions (open or closed) etc.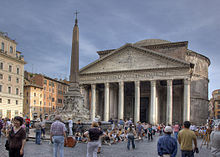 Rome 1st Time
"Your dates"(Tues. arrival)
Hotel Milani
2018
Double
Ext Nts
Triple
Ext
Nts
Mar 31- May 31
Sept 4 - Oct 31
$1069
$83
$799
$70
June 1 - 30
$1029
$76
$729
$60
July 1 - Sept 3
$879
$51
$639
$44
Prices are per person

Members deduct $10 per person

Rome, Venice and Florence City Councils will ask for a overnight accommodation tax on tourist service in the city.

This fee, 2 euros per night (10 nights maximum) per person (with the exception of children up to 10 years and in city residents), will be asked to anyone staying in every overnight accommodation inside city boundaries.

The fee, not included in the total rate, must be paid cash at check in time.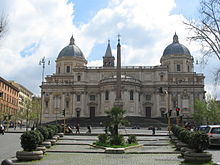 "The Rome for the First Time tour and Gabrielle (the guide) were excellent. The guide was knowledgeable, efficient and always a caring companion. She always went beyond what was expected to provide for our needs.
For our Papal audience in St. Peters Square, we were 10 feet from the Pope's vehicle as it passed. The three days of the tour were filled with activities, but we never felt rushed. Gabrielle is a keeper! "
Ron K. United Airlines
Club Members Deduct $15 pp