The Luciole cruises between the city of Auxerre and medieval Clamecy towards the South, alternating the direction each week.
A week on board balances cruising the Nivernais Canal with daily excursions in our accompanying bus.
Captain Francisco pilots the barge along the Nivernais canal with precision. Each day we cruise for 6 to 7 hours through the glorious scenery. The Luciole's evening moorings vary; dramatic Auxerre, charming villages and Medieval Clamecy, where time stands still.
Our expert guide, Andy, knows this historical and culturally rich region well. Every day his informed tours take you to delightful destinations of wine tasting, shopping and sightseeing.
Weekly itinerary below, please be aware that the direction of travel alternates each week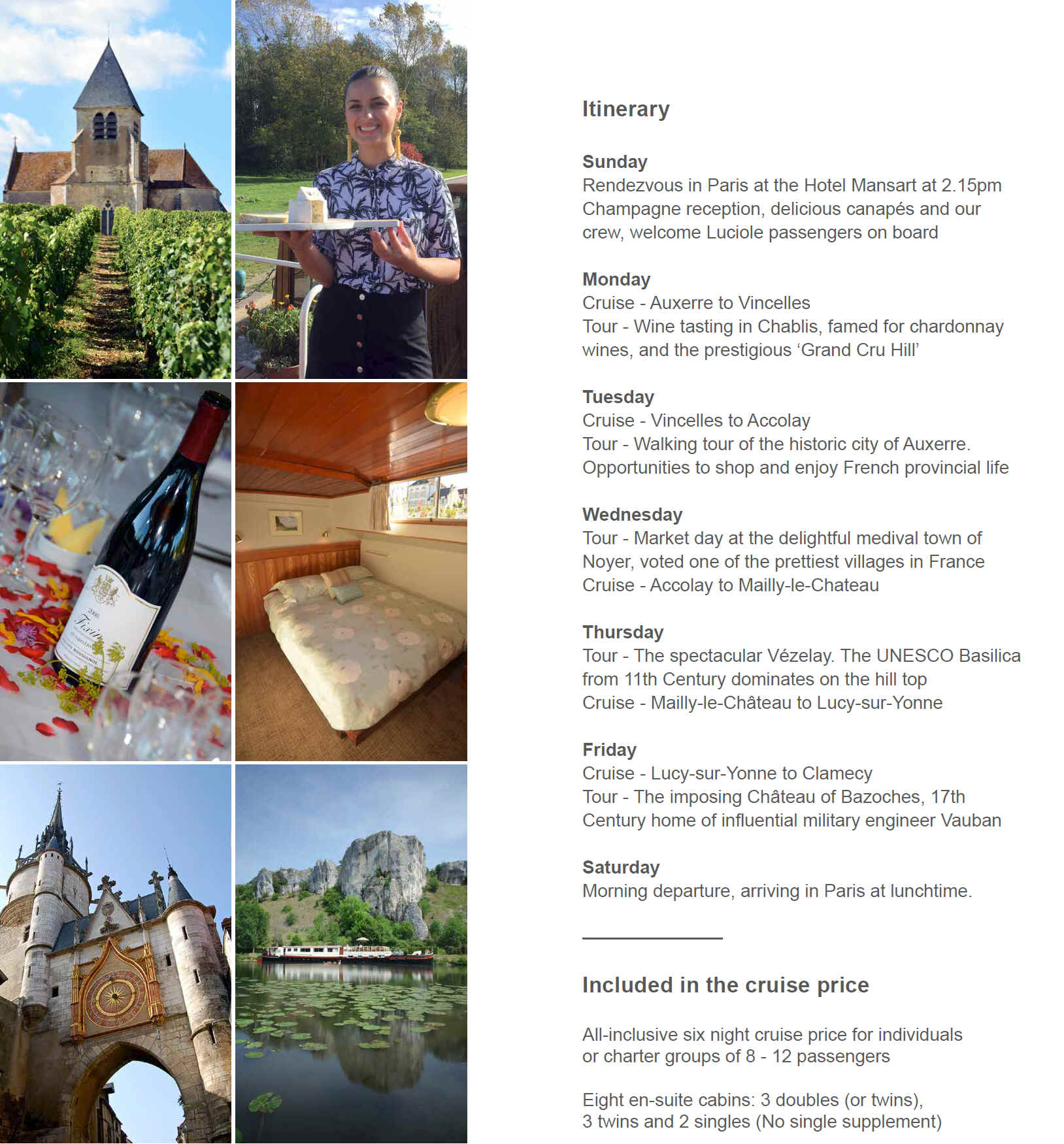 Please call for pricing!
Deck plan
The Luciole is attractively designed
She has an upper and lower deck
Barge Dimensions
Length: 114 ft
Beam 17 Ft
Non-smoking
220 Volt
Air conditioning
Heating
Mobile Wi-Fi
Bicycles and helmets
Cabins: 3 doubles (or twins)
3 twins
2 singles
Port holes/windows
Bathrooms: en-suite
shower cubicles
hair dryer
toiletries