The itinerary is shown first then the departure date.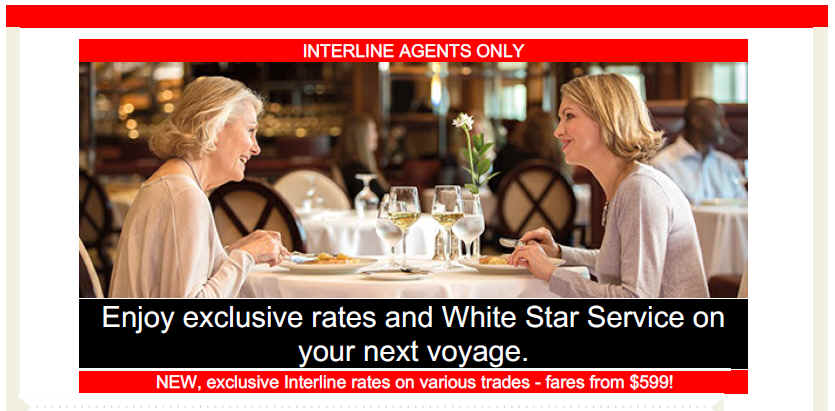 ***New Policy***
If your cruise fare goes lower and the cruise line allows the reduction, Aero-Marine will be charging a $30 processing fee per cabin to make the adjustment. Even if a cruise credit is given the $30 processing fee will be charged.

Interline Eligibility
• Employees of Airlines who are IATA/ARC appointed
• Retired employees of airlines
• Spouses of employee
• Parents (not In-Laws) of employee

With the discounted Interline rate World Club benefits do not apply
**Rate Disclaimer**
All rates shown are based on the current exchange rate.
It is important to note that foreign exchange rates fluctuate frequently
and that the prices provided above, can change at any time without notice.
Email Us | Booking Procedure | Club Aero-Marine


Telephone: 1-800-ALL AERO
(1-800- 255-2376)

Aero-Marine Interline Tours and Cruises
PO Box 275
Franklin, NJ 07416 USA